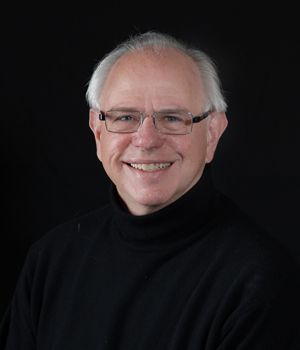 Greg Copeland, head of our planning and landscape architecture teams, will soon be moving to North Carolina to lead our newly-opened office in Brevard. With over 40 years of professional planning experience, he has transformed countless greenways, outdoor education centers, camps, gardens, and campuses – including several award-winning projects.
Greg serves as speaker and guest lecturer to the American Camp Association, Girl Scouts of the USA, YMCA, COCA, and the National Park and Recreation Association. As a member of the ACA's National Council of Leaders, he was awarded the 2012 Friends of Camping Award from the Ohio Section and is a past president of the Ohio ACA. He also served for 11 years as a board member and officer of the Girl Scouts Lake Erie Council, including working for 2 years as a planning and design consultant with the national office. In 2008 Greg was appointed as an advisor to the National Forum for Children and Nature, and in 2011 he published a book on master planning for camps, an invaluable resource for camp directors nationwide.
Throughout the planning process, Greg encourages the direct collaborative involvement of the owner's organization. His experience working with private, governmental, and non-profit bodies enables him to seamlessly coordinate complex projects. He accurately and consistently identifies constituency needs and interests, and then includes these ideas in the final design. Greg's designs are not only fun, appealing, and sustainable -- they work.
Geographically, Greg's move to our Brevard location will enable us to better serve our clients nationwide. He looks forward to opportunities to provide service to camps, retreat centers, and environmental education centers throughout the United States, and his leadership continues to enhance our planning and landscape architecture teams.
Our office is located right on Main Street in this charming mountain town (at 26 E. Main St., Suites 1&2), or you can call 828.884.8478. For more information about Domokur Architects and the services we offer, please visit www.domokur.com.